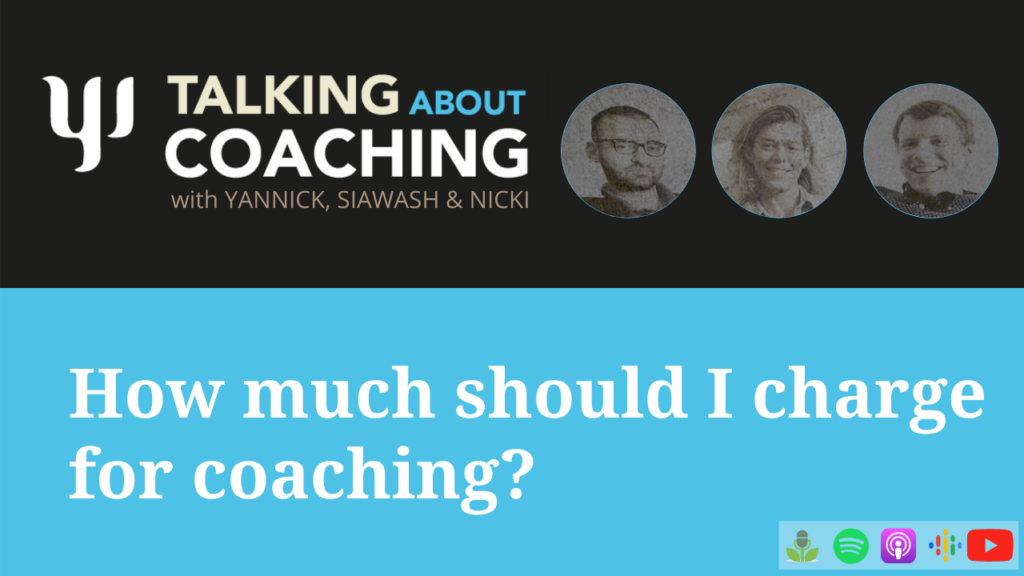 Coaching fees vary greatly. When it comes to setting fees, both new and seasoned coaches alike can struggle to find the right fee for their practice.
How much should I charge for coaching? is common question and an important one! Not only are fees vital to maintaining a coaching business, but the question itself brings up many other issues.
In this episode of Talking about Coaching Yannick, Siawash, and Nicky discuss some of the fundamentals concepts behind fees, overcoming fears, and how to set fees for your new or growing coaching business.
Read More