At A Glance
Coaching supervision is the gold standard of maintaining professional competence and inviting voluntary quality control to your coaching practice.
While it is not obligatory worldwide, the EMCC advocates that coaches and mentors should get supervised for at least one hour per 35 hours of practice, guaranteeing at least four sessions every year. The AC recommends a ratio of 1:15.
Read ahead to know what to expect from a coach supervisor and how to make the most of coaching supervision to be the best coach you can be.
Table of Contents
Introduction to Coaching Supervision
"Am I doing it right?"
"Can I bring the desired results to my clients?"
"Am I even cut out for this job?"
And countless other questions.
Coaches often encounter such dilemmas– especially during the initial days of their careers.

Despite getting full-fledged training from a reputable coaching organisation, this self-questioning can return when you start dealing with real clients.
But guess what? This self-interrogation can be your opportunity to become a master coach.

And what's the second step, you ask?
Getting supervised by an expert coach supervisor who understands and has unconditional positive regard for you, your clients and your work. Someone who has been in your shoes and knows how to deal with the complexities of this career and discuss it openly.
This article will present you with a 101-guide to coaching supervision. You'll learn everything about coaching supervision, how it works, and how it can help you shape your career as a coach– now and in the long run.
Let's start with defining 'Coaching Supervision' first.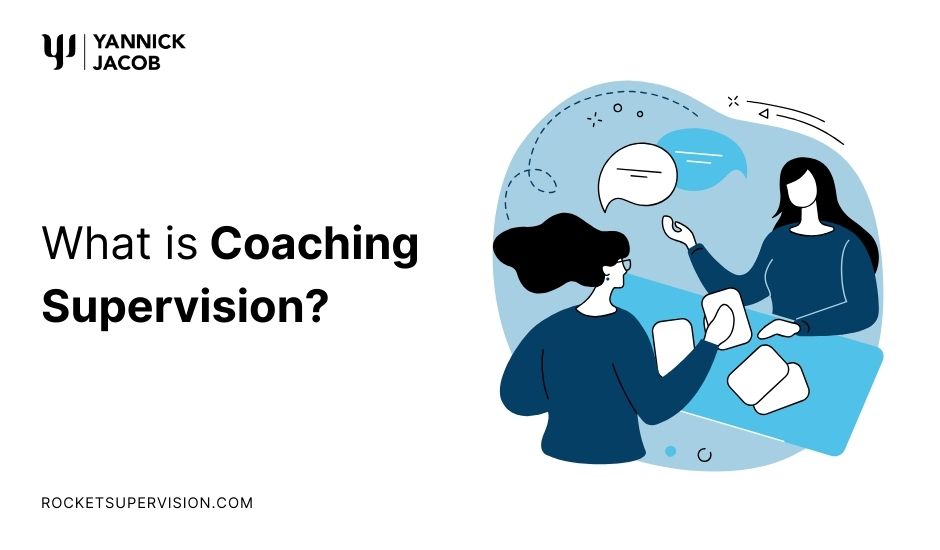 What is Coaching Supervision?
Coaching supervision is a process through which a practising coach explores the foundations of their core identities, their coaching style, and the various ethical and personal challenges of being a coach– with the help of a coach supervisor.
It's a space where coaches can reflect on their coaching relationship with clients.
By working with a coach supervisor, a coach can discuss and reflect on their working style, receive feedback, challenge their limiting beliefs, and learn from their experiences effectively.
Why Coaching Supervision is Important?
Adequate supervision can make your life easy as a coach. Apart from emotional support, coaching supervision can help you navigate ethical dilemmas and maintain professional standards as a coach. The expertise and guidance of an experienced coach supervisor can catalyse your professional development. It enables you to achieve your career milestones and be effective in your interventions with clients.
Below are some of the most notable benefits of coaching supervision: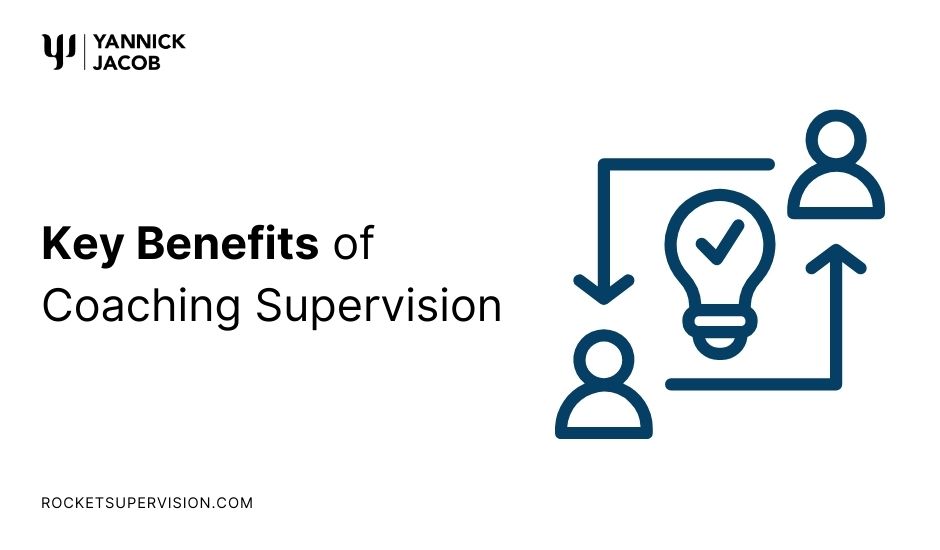 Key Benefits of Coaching Supervision
Coaching Supervision makes you feel heard and seen.
A listener needs a listener too.
Coaching can get overwhelming. Listening to your client's issues, filtering out the information & analysing while keeping your personal biases aside is all easier said than done.
Coaching supervision provides a safe space to share vulnerabilities and doubts without filters and ensures the well-being of the coach.
This helps you reduce stress, become happier, and increase productivity as a coach.
Supervision for coaches is a reflective practice leading to refined skills
Supervision helps you reflect on and analyse your coaching practice. An effective coach supervisor provides coaches with dedicated space and deep presence to open up and reflect on their coaching sessions, techniques, and approaches.
Such valuable insights and constructive feedback can help new or practising coaches pause and refine their skills for better outcomes.
Coaching Supervision steepens your learning curve exponentially.
Working with an expert coach supervisor can help eliminate your blind spots and expand your worldview as a coach.
You can find new ways to look at a situation, add new techniques to your coaching toolkit, and stay aware of the latest trends and developments in the coaching industry.
Coaching Supervision makes you ethically sound & self-aware.
Dealing with clients' sensitive and confidential information is integral to the coaching career. Effective supervisors give the coaches the space and attention to discuss their emotional and ethical dilemmas so that the coach complies with the ethical guidelines and maintains professional integrity and decorum.
It provides a much-needed sense of safety to your clients as well.
A Coach Supervisor can challenge you to go deep so you can stay afloat.
Coaching supervision is more than just a feel-good space or a place to fix problems. A coach supervisor's role also entails challenging you to deepen your thought process about how you coach or what comes up for you while coaching clients. Only by introducing this element of depth and challenge can you truly grow in confidence as a coach.
Coaching supervision offers the gentle nudge you need to stay accountable for your actions and decisions as a coach.
Coaching supervision adds competence to the way you coach.
The easiest way to feel competent as a coach is to keep continuous learning and feedback at the front and centre of your upskilling efforts. Coaching Supervision is the gold standard for maintaining that edge and relevance as a coach. It helps assess the capacity of the coach and bring due diligence to one's coaching practice.
It inspires you to look at your own patterns vis a vis client work, thus enhancing the clients' coaching experience and desirable outcomes. That sense of continuous improvement and awareness slowly builds your competence as a coach, leading to clarity and confidence in the value you bring.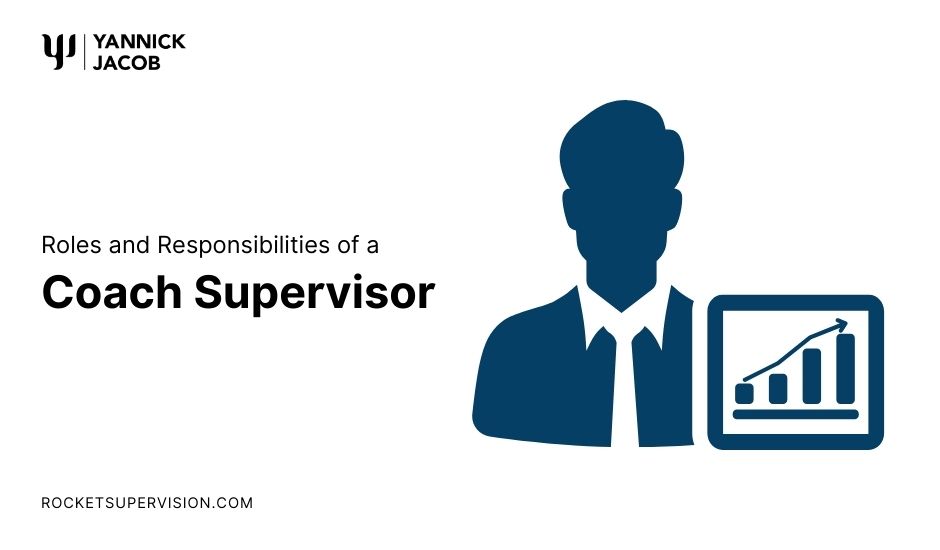 Roles and Responsibilities of a Coach Supervisor
Contracting well – Through effective communication and direct questions
ICF (International Coach Federation) defines contracting as "a conversation that can make assumptions explicit and serves three critical functions.
define roles while providing a common language between a coach and their supervisor.
assess a coach supervisor's track record and suitability to work with you.
discuss the areas to uncover and examine as you start coaching supervision.
Offering deep presence and curiosity to a coach.
A coach supervisor's work starts by being deeply present no matter what the client brings to the coaching supervision session. Once there is unconditional positive regard, a coach supervisor must be genuinely curious about what is holding you back or the dilemmas you are struggling with as a coach.
This curiosity also extends to your coaching sessions. Many coaches and supervisors work together by sharing and watching repeat recordings of the coach's client sessions, observing and dissecting what is happening there.
Always being honest yet kind with feedback.
Coaching supervision is a professional best practice that ensures you get continuous feedback and insight on your work as a coach. Such a system for genuine feedback is essential to voluntary quality control.
Effective coach supervisors know how to stay neutral yet never shy away from challenging the coach's assumptions and giving them honest but kind criticism.
Although not mandated by a professional body, coaching supervision gives a feeling of safety to both the coach and the clients. It is the best form of self-care you can get as a coach.
Providing essential resources for professional growth.
A coach supervisor must share resources like articles, books, or tools based on their observations and analysis of the coach's day-to-day performance and requirements.
These resources can help you upskill, form better networks, and ground your practice on a solid foundation.
Getting the coach out of their locked bubble
One-on-one coaching can bring a coach and their client to a closed bubble. When that happens, the client and coach stop paying enough attention to what's beneath the surface.
Uncomfortable realisations, tricky boundaries, challenging questions, and transference can all be issues that remain unaddressed in the absence of a coach supervisor.
Coaching supervisors help coaches get out of this bubble, so they practice coaching with wider exposure by (metaphorically) introducing the stakeholders to the coaching.
A-to-Z: The Complete Process of Coaching Supervision
Preparation and Planning
In this step, the coach and the coach supervisor try to gather information and set goals to make the most out of the supervision journey. The coach can prepare a list of doubts, exceptional cases, or any other issues they face during coaching. Meanwhile, the supervisor reviews the coach's practice, work context, and coaching approach.
After getting a hang of each others' work, the coach and supervisor can plan. Whether the coach wants 1:1 or group supervision (discussed later in this article). Plus, they can set clear objectives afterwards at each step and figure out the final desired outcome.
Coaching Observation Techniques
After setting goals, the coach and supervisor can discuss and pin down the coaching observation techniques they want to use in the supervision sessions.
These techniques can include live observation, where the supervisor sits in on the actual session or behind the curtains, or they will be provided with video recordings of the coaching sessions.
Providing Feedback and Evaluations
After observing the coach during their sessions, the coach supervisor provides feedback to the coach throughout the entire course. The feedback or review can be positive, neutral, or reveal areas of improvement.
The coach supervisor can suggest or reinforce more effective techniques to help the coach understand how to deal with specific scenarios.
The coach supervisor may also evaluate the coaching session with fresh standards against the established ones based on their individual and unique expertise. This results in a reflective practice and aids the coach's journey to excellence.
Key Principles of Coaching Supervision
The fundamental principles of coaching supervision are mutual respect, empathy, and integrity. It is also expected from supervisors that their observations will be unbiased and non-judgemental. Coach Supervisors are supposed to encourage the coach to come up with their conclusions guided by self-reflection and self-awareness. Thus, a coach supervisor can play a pivotal role in developing a coach's internal supervisor.
Additionally, coach supervisors adhere to ethical conduct and clear contracting, thus keeping the coach's practice perfectly aligned with professional standards.
Confidentiality in Coaching Supervision
The last but most essential part of coaching supervision is confidentiality. The coach supervisor must create a safe setting where the coach can share sensitive, personal, or client-specific issues openly without fearing information leaks.
Types of Coaching Supervision & Their Benefits
Coaching supervision can be of three types: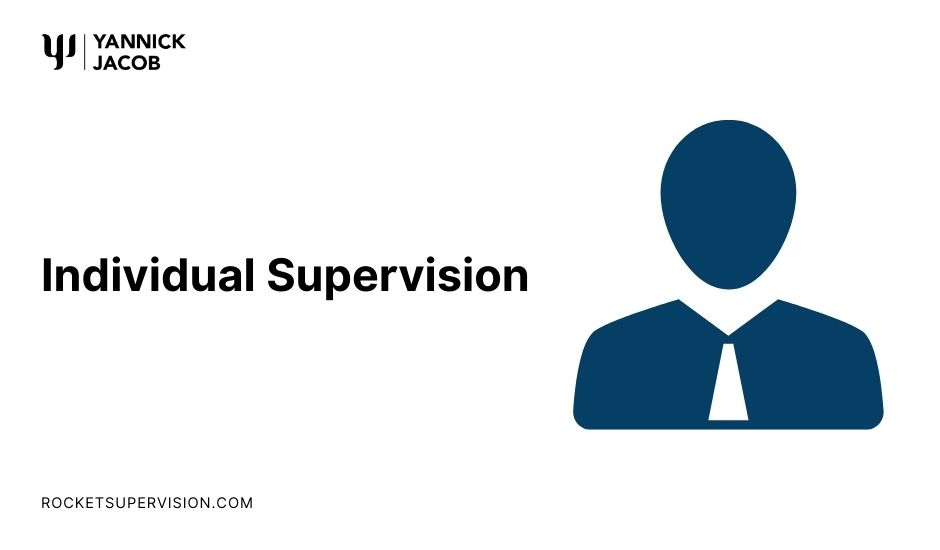 Individual Supervision
Individual or 1:1 supervision is when a qualified coach supervisor works with an individual coach separately. The coach supervisor provides support, guidance, and feedback based on their coaching sessions and unique challenges.
Individual supervision allows the coach supervisor to provide executive coaches with undiluted focus observations and custom-tailored guidance. The coach gets a chance to learn from the senior leaders in their industry.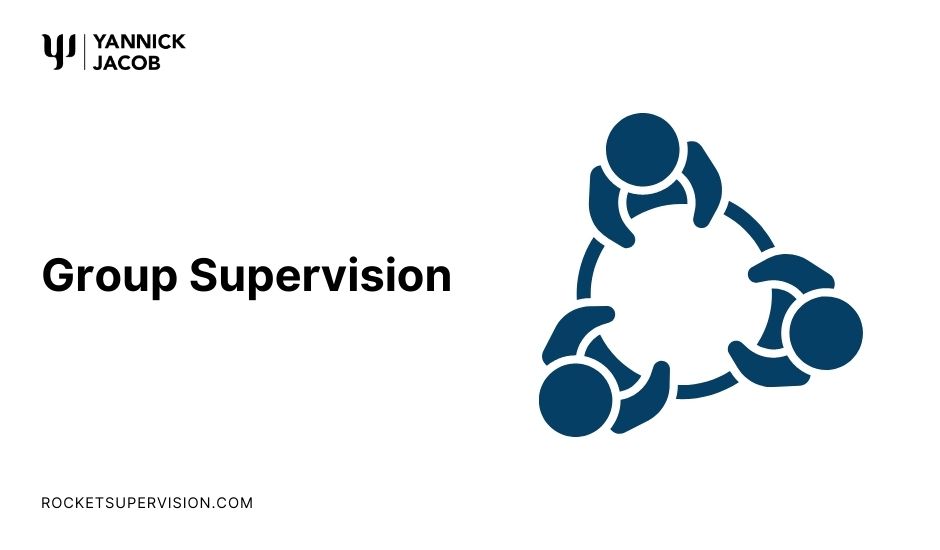 Group Supervision
Group supervision involves a group of coaches (life coaches, executive coaches, etc.) working with the same supervisor. The number of coaches in the group may vary.
At Rocket Supervision, we restrict this number to four. Coaches in the group decide on what they want to focus on in a particular supervision session and share their individual experiences, successes, and challenges with their fellow coaches and coach supervisor. The coach supervisor then discusses those topics, provides feedback to each coach, and encourages peer learning and support.
Group supervision fosters a collaborative environment where coaches can learn from each other and view a particular coaching issue from different viewpoints.
Contracting is a core aspect of group supervision. Given that a group has coaches from different backgrounds and approaches, a coach supervisor must be adept at curating the right group of coaches.
At Rocket Supervision, we take great care in assigning coaches to these groups, by conducting an in-depth discovery call with the coach supervisor. Interested in finding out more. Schedule yours here.
Peer Supervision
Peer supervision is a collaborative learning practice where coaches make small groups or even pairs and support each other. Unlike the other two types, peer supervision only involves coaches with a similar amount of coaching expertise— without having a more experienced supervisor around.
Peer supervision can invite more open discussions as coaches are more comfortable sharing their experiences with their fellows. They figure out the problems and solutions independently in complex situations.
Our free peer support group 'The Coaching Cabinet' provides this facility to coaches.
Coaching Supervision Vs. Mentoring Vs. Counselling
Coaching, mentoring, and counselling are often misinterpreted as synonymous. But in reality, they have striking differences. Let's differentiate them with three key factors- goal, concern, and key stakeholders.
Coaching Supervision
Goal: Bring depth and reflection to a coach's practice. Ensure well being and development of the coach.
Key stakeholders: Coach Supervisor and coach(es). Coach Supervisors are professional coach practitioners, more experienced than the coach, who get involved intimately to refine the coach's practice, and bring reflection and discernment in how far they can go.
Concern: Professional development and ethical management of coaches.
Mentoring
Goal: Guidance and support to anyone who seeks it.
Key stakeholders: A mentor and a mentee (or mentees). Where the mentor has more experience than the mentees in their respective fields.
Concern: Personal and professional development. Mentoring can include several concerns, such as skill enhancement, career development, or personal growth.
Counselling
Goal: Trauma healing / emotional support.
Key stakeholders: Counsellor and client
Concern: Emotional and mental well-being. The counsellor or therapist supports individuals dealing with emotional traumas or behavioural issues.
Common Impediments to the Coaching Supervision Process
Not trusting the pace of the process.
Haste can result in waste.
Quality coaching supervision demands patience and time. Sometimes, coaches might find the process too slow or unyielding and start questioning it altogether. This can hinder the overall progress and leave a crack in the coaching supervision relationship– undermining the progress even more.
Lack of commitment
After the initial excitement fizzles out, many coaches struggle to keep up with their coaching-supervision commitment. To fix this, you can schedule all the sessions beforehand or prepare the rules in your contract that will encourage the coaches to stay consistent throughout the journey.
Anxiety and Unsystematic Thinking
Coaches, especially new coaches, stay in fear of not following the rules or forgetting the theoretical knowledge they've learned so far. This can lead the coach into anxiety and unstructured thinking.
They might struggle with keeping the real issues in front of their coaching supervisor in their professional practice.
Getting Defensive Over Feedback
Sometimes, coaches get offended or negatively take the feedback. They can start defending themselves instead of using it as a tool for their professional development.
Supervisors should keep the feedback gentle and help coaches understand that honest feedback is a part of the supervision process.
Coaches must also keep their egos aside, keep analysing their behaviour, and learn from constructive criticisms as much as possible.
Expecting the Coach Supervisor to "Fix" Problems
Like coaches encourage their clients to find their conclusions, a coaching supervisor's job is to guide a coach to find their internal supervisor.
Hence, it's futile for coaches to ask their coaching supervisor to fix issues on their behalf, especially business issues.
Hypothetically, even if the supervisor solves the problem for you this time, you would never know how to deal with such a situation the next time.
In the process of coming to their own conclusions, coaches find answers to several other doubts and upgrade their expertise from within. The more answers they discover, the more confident they become in their coaching practices.
What the Future Holds for Coaching Supervision
The coaching industry is expanding with every passing year. Only the executive coaching market is valued at $9.3 billion globally.
More coaching niches will result in more demand for coaching supervision, too. Let's see what that means for the coaching supervision space in the future.
The industry needs it more than we like to admit.
People across the world are prioritising their mental well-being and balance. It's becoming normal to seek professional help in managing one's emotions, goals, relationships, etc. After all, this stuff is hard, and not many of us were given a compass to navigate. Coaching is thus becoming a favourable option for so many people. Having a coach who can hold the torch while you walk your path is a privilege that many people want to experience.
That calls for awareness and accountability, mainly because of the largely unregulated nature of the coaching industry. But more than that, coaches need a similar leaning shoulder a therapist has while ploughing through their initial years.
Only 44% of coaches in the UK used to receive coaching supervision back in 2006. This number increased to a whopping 92% in 2014! (Ref: A research report by Eve Turner and Peter Hawkins.)
Hence, the call for coaching supervision is becoming prominent in many circles.
Leveraging tech advancements
Coaching supervision has become easier with technology. Video conferencing and other online collaborative tools have made it easier for supervisors to work with coaches– individually or in groups.
Although the term and concept itself are relatively unknown in the US and other countries, lately, due to tech advancements, coaching supervision has become accessible to coaches from across the globe.
AI and Metaverse are expected to make more welcoming changes to the coaching supervision space in the near future.
Niche & culture-sensitive coaching supervision
More niche and culture-specific coaching will also create demands for respective coaching supervision. It can be challenging for many coaches to relate to certain clients because of cultural differences or subconscious biases.
Coaching supervision thus emerges as a source of support and guidance in such situations. Therefore, in the future, aspiring supervisors may get opportunities to become more culture-disciplined in their respective industries (health or life, etc).
Hey, coach! Are you constantly second-guessing yourself?
Most coaches start with a desire to help people and make an impact. But they get stuck in an overwhelming "Am I doing it correct?" loop.
Feeling exhausted
Confused & helpless
Underpaid or failing to scale
Underconfident & emotionally vulnerable
Blurred personal-professional boundaries
…are some of the umpteen doubts you might face in your day-to-day life as a coach.
Please know that you're not alone. Now may be the right time to try working with a coach supervisor so you can reflect on your practice and finetune your process.
Need to talk? We are here. Just click to schedule a no-fee call with our coach supervisor, Yannick Jacob.
Conclusion
Coaching can get tricky and twisted. Especially, the new guns in this industry might find it hard to sustain and scale their coaching business. But with support from an experienced and empathetic supervisor, you can take the right measures to build a practice based on integrity and competence.
Hope you enjoyed the article and found it insightful.
If you are a coach looking to find some clarity and confidence in your profession, let's talk.